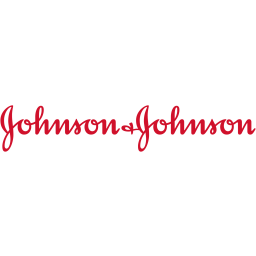 Johnson & Johnson
Gepubliceerd: 14 dagen geleden
Human Resources Business Partner Supply Chain
Gepubliceerd: 14 dagen geleden
Johnson & Johnson Services, Inc. is recruiting for a Human Resources Leader. Caring for the world, one person at a time has inspired and united the people of Johnson & Johnson for over 130 years. We embrace research and science -- bringing innovative ideas, products and services to advance the health and well-being of people. At Johnson & Johnson, we believe good health is the foundation of vibrant lives, thriving communities and forward progress. That's why for more than 130 years, we have aimed to keep people well at every age and every stage of life. Today, as the world's largest and most broadly-based healthcare company, we are committed to using our reach and size for good. We strive to improve access and affordability, create healthier communities, and put a healthy mind, body and environment within reach of everyone, everywhere. Every day, our more than 130,000 employees across the world are blending heart, science and ingenuity to profoundly change the trajectory of health for humanity. Thriving on a diverse company culture, celebrating the uniqueness of our employees and committed to inclusion. Proud to be an equal opportunity employer.
We are looking for a HR Business Partner Supply Chain.
Being part of the BeNe HR Supply Chain team, you will actively partner with the leaders of Supply Chain. You will play a pivotal role in driving the talent agenda to enable business results through Mentoring, Talent Management, Organizational Design, Change Management, and Business Partnering.
You are responsible for:
• Your primary responsibility will be to deploy the HR strategy in partnership with Business leaders to drive the achievement of business objectives in the following areas: talent management, performance management, workforce planning and organizational design
• In partnership with business leaders, supporting and defining the cultural engagement and change management initiatives
• Work directly with client groups to identify key capabilities aligned with business goals/workforce plans, conduct gap analysis, and create and implement buy/build strategies
• You will play a pivotal role in leading and implementing Talent Management initiatives
• You will have the opportunity to provide ongoing and targeted coaching to leaders, primarily at senior management level
• Support and lead key projects and deliverables on initiatives as assigned by the Regional/Country lead
Qualifications
• 5 years of equivalent experience
• Excellent business acumen skills
• Excellent relationship building skills and the ability to partner with various levels of management including senior management.
• Enthusiastic team player with a strong drive to create a positive work environment and drive collaboration
• Ability to drive projects, manage changing business needs, and meet deliverables
• Comfortable working in a dynamic company with matrix environment.
• Responsive to change and demonstrates adaptability.
• Integrity and lives Credo values; builds trust; tells the truth; initiates openness into problems; demonstrates genuine caring for people
• Fluency in Dutch language is required. Our global company language is English, therefore excellent English skills are essentials.
Johnson & Johnson Family of Companies are equal opportunity employers, and all qualified applicants will receive consideration for employment without regard to race, color, religion, sex, sexual orientation, gender identity, genetic information, national origin, protected veteran status, disability status, or any other characteristic protected by law.
Solliciteer nu